Guest Post: Three Big Questions to Consider About Your Website
Thank you to Jay Wilkinson, of Firespring, for providing this guest post on three big questions regarding your website.
Your website is your marketing hub—the center of your online universe where people communicate and engage with you, everyone from prospects to the people you serve, from volunteers to board members. It's where you tell your story. But even more than that, it's the place where you provide the necessary tools for your online visitors to interact with you and support your school, whether it's by donating, registering, subscribing or enrolling.
So it stands to reason that you should consider your website as an investment, not a cost. If it's built the right way, appropriately for your end users, you position yourself to get much more out of it than you put into it.
How is your current website working for you in that regard? Here are three important questions to ask that will help you determine if you need to make some changes.
Do you provide your online visitors with the necessary tools they need to engage with your school? Too many nonprofits work very hard to get people to their website, then they send them away to a third-party site in order to take some kind of action, like donate money or register for an event. With today's technology, that should never happen. You want people to engage with you, right? To form a relationship with you.

Don't drive them away. Provide the tools they need to donate, view an event calendar, register for an event, sign up to volunteer or maybe even access a private area available only to key people—all without leaving your website. Tools like these work together to create a comprehensive site that meets the needs of everyone who wants to connect with you. If your website's functionality is limited, you'll watch enrollments, donations and prospects walk away.
Does your website tell your story through thoughtful design and content? Your website provides the stage to showcase the impact you're having in your community. When your web content connects with your audience, they are more likely to join in your mission. For successful engagement, make sure your images, articles, blog posts, videos or whatever type of content you offer clearly identify the issues you stand for and the obstacles you're trying to overcome. Of course, posting great content on your website is not enough—you also need to drive traffic to it. One of the best ways to do that is by sharing your articles, blog posts, videos and such on social media. You can also do this via email. Both your social media and email marketing channels are perfect for funneling traffic to your website where you can best engage with your audience and drive home your message.
Do you have the ability to easily add, update and refresh your website's content as needed? The word "vitality" means the perception of fresh content, and it's crucial for a great functioning, robust website. If your site has vitality, that means that the people who come to your website sense that your school is alive and active because your site's content is constantly updated. One of the best ways to improve your site's vitality is with a blog; it's the single most effective way to add fresh content on a continual basis. The key to vitality? Besides fresh content, you must have an easy-to-use content management system in place—it's a non-negotiable. If you're still relying on a programmer or engineer to update your website's content, you're working with outdated technology. Bottom line: It's 2017, and you should be able to update content with point-and-click simplicity. All on your own.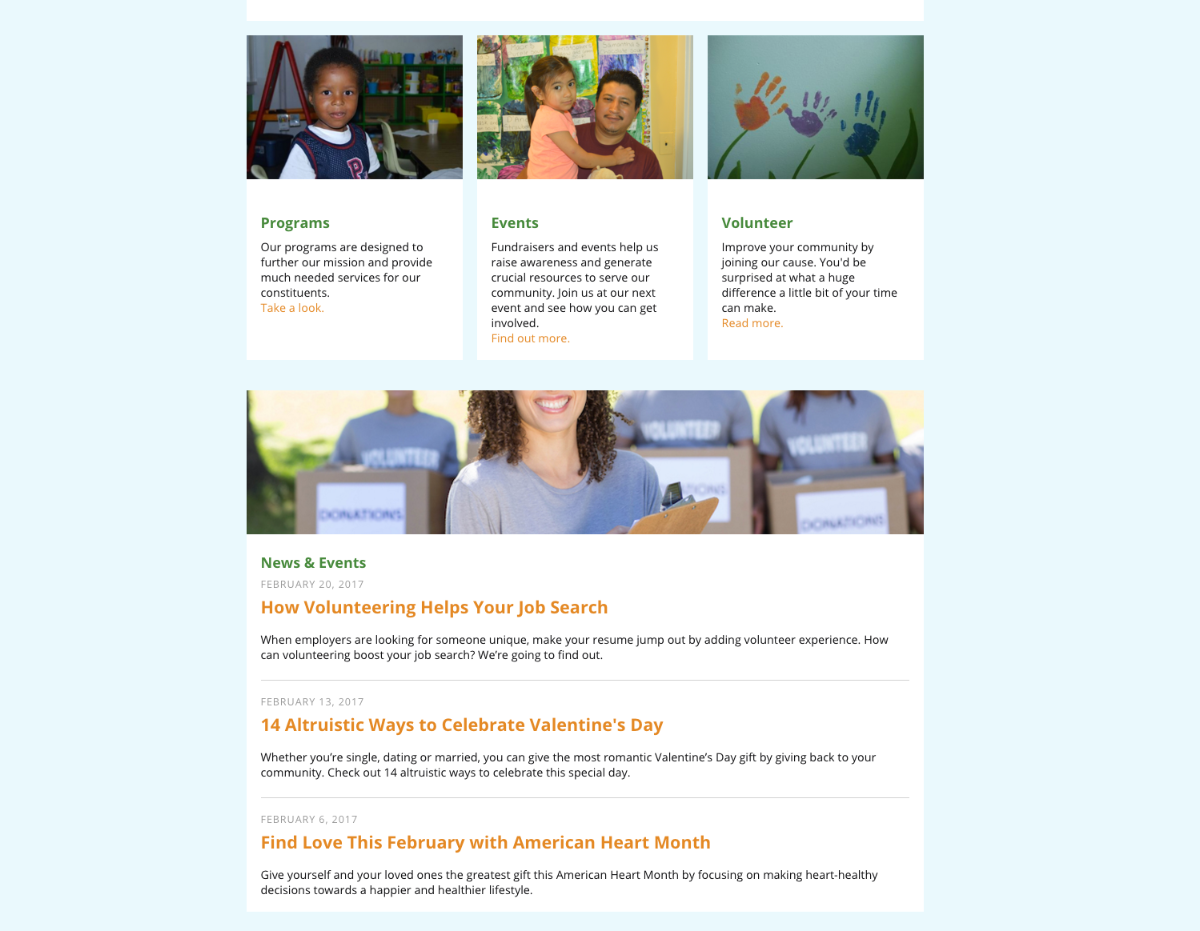 If you've had a few "ah ha" moments or I've raised a few concerns in your mind about your current website, I have good news for you: Firespring has partnered with LSANY to bring affordable website options to your school. Our website and marketing experts at Firespring have been working with nonprofits for over a decade, helping them grow their organizations and engage with their constituents in a meaningful way.
I invite you to learn more about the Firespring platform and your benefits as a valued LSANY member at firespring.org/lsany.
---
Jay Wilkinson currently serves as the CEO of Firespring–a Nebraska-based company that provides fundraising campaigns, comprehensive website packages, donor management tools and IT help desk support to thousands of organizations worldwide. Firespring tools help nonprofits raise money and manage events while presenting a professional online presence.