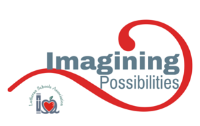 Event Title:
Annual Educators Conference
Description:
Annual Educators' Conference
Friday, October 19, 2018 8:00 am - 3:30 pm


Location:
Long Island Lutheran Middle & High School, 131 Brookville Rd, Brookville, NY

Description:
Plan to attend LSA's exciting Annual Educators' Conference on Friday, October 19, 2018. Join 500+ educators from the greater NY-metro area. Keynote and Workshops are divided into two tracks - one for Early Childhood educators and another for Elementary & Secondary educators. Snack breaks are included in registration. Breakfast and lunch are not.

A note about meals. Continental style breakfast is $3.50/pp and lunch is $6.50/pp. Both meals feature a choice between regular and vegetarian/vegan. Meal options must be selected as you register your school. If you choose not to order meals, please plan to bring your own. Either way, be sure to let your staff know before the conference as meals cannot be purchased at the conference. Thanks for understanding!

Deadline to register is Friday, October 5.

SCHEDULE
8:00-8:45 - Registration, Breakfast, Visit Exhibitors
9:00- 9:30 - Welcome/Worship
9:30-3:00 - Two Tracks with age-appropriate workshops, Keynote and different schedules
3:15-3:30 - Conference Closing

Contact Information:
Karen Wiggins
office@lsany.org
1-833-GO LSA NY (1-833-465-7269)

171 White Plains Road, Bronxville, NY 10708

This form is currently unavailable. Try again later.