Early Childhood Track - Workshops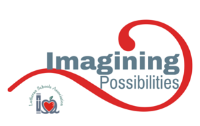 Registration is now open!
EC1A - STEM in the Preschool Classroom, Pt I
This workshop combines hands on projects with spirited discussions, group projects, informative powerpoint, and practical activities that inspire and challenge educators. Classroom teachers, teaching assistants and school leaders will learn math and science games as well as engineering activities that will awaken their inner inventor. Using inexpensive everyday materials, teachers will discover how simple it is to bring a STEM curriculum into their classrooms.
Facilitator: Monica Levy
Audience: Teachers of Toddlers, Nursery, Pre-K, Math and Physical Education, Preschool Teaching Assistants
Format: Discussion-based, Interactive, Hands-On, Tangible Take-Away
CTLE for those maintaining NYS Professional Certification