Early Childhood Track - Workshops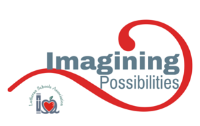 Registration is now open!
EC1B- Keep Calm and Carry On: A Behavior Management Menu to Address Problems Behaviors in Preschool
Responding to misbehavior is one of the most challenging aspects of teaching. Even the most experienced teachers can make mistakes. This workshop will provide the preschool teacher with a range of behavioral intervention options for a broad sampling of classroom misbehavior. A variety of proactive strategies teachers can use, as well as consequences for student's misbehavior will be explored. Specific anecdotal behavior management examples will be provided to assist in learning how to respond to misbehavior in ways that hold young learners accountable for their behavior, while at the same time guiding their learning so they can make better choices next time.
Facilitator: Virginia Blum
Audience: Nursery Teachers, Pre-K Teachers
Format: Lecture (Sit and Get), Discussion-based, Interactive
CTLE for those maintaining NYS Professional Certification
OCFS Training Area(s):