Early Childhood Track - Workshops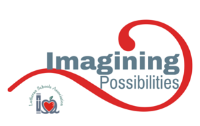 Registration is now open!
EC1D- Identifying Developmental Concerns in Young Children
Educators and child care professionals often encounter challenges when determining whether children are developing "appropriately" and whether teacher and/or parent concerns warrant support. Striking a balance between intervening early and considering children's individual trajectories can be difficult. This presentation will discuss various indicators of developmental delays in younger children and social-emotional delays in early childhood, including a specific focus on autism-spectrum disorders and behavioral challenges. Participants will learn strategies for communicating concerns to caregivers, as well as classroom strategies. The importance of using a strengths-based and whole-child approach will be detailed.
Facilitator:Lauren Tobing-Puente, PhD & Jaime Marrus, PhD
Audience: Infant Teachers, Toddler Teachers, Nursery Teachers, Pre-K Teachers, Grades K-2 Teachers, Administrators
Format: Lecture (Sit and Get), Discussion-based
CTLE for those maintaining NYS Professional Certification