Early Childhood Track - Workshops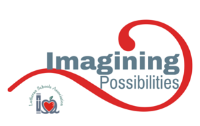 Registration is now open!
EC1E- Play IS Learning- Learning Through Play to Engage Children of All Abilities, Pt. I
Young children naturally grow and develop through play: discovering, investigating, role playing, and problem solving. Part 1 of this workshop will focus on how play is closely linked to cognitive, social and physical development. Part 2 will explore typical play development, how it is observed in daily routines and how child development can be effectively supported in a playful classroom environment.
Facilitator: Sonia Blanco-Florentino
Audience: Pre-K Teachers, Preschool Teaching Assistants
Format: Discussion-based
CTLE for those maintaining NYS Professional Certification