Early Childhood Track - Workshops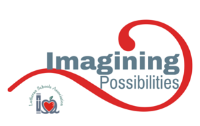 Registration is now open!
EC1F-Imagining Possibilities: Supporting Language and Social Interactions through Visuals in Early Childhood Education Settings
While early childhood educators use visuals in their classrooms for labeling, literacy, and classroom routines, they are often at a loss for identifying visual supports for children who demonstrate delays in language and social interactions with peers. This workshop will address the use of visual supports for individual students as well as small group ideas that can be incorporated for table activities. Templates and samples of visuals will be provided to early childhood educators for use in their classrooms as part of this workshop.
Facilitator: Laurie DuBos, Ph. D.
Audience: Nursery Teachers, Pre-K Teachers, Grades K-2 Teachers
Format: Discussion-based, Interactive, Tangible Take-Away
CTLE for those maintaining NYS Professional Certification