Early Childhood Track - Workshops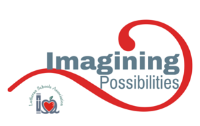 Registration is now open!
EC2B- Careful Observers
The natural world is arguably the greatest teacher our children can have, however our technologically- driven world has narrowed our focus away from the world around us impacting cognitive and social development. This interactive, hands on program will model the skills necessary to widen the focus of our students and encourage them to open their eyes, hearts and minds to learn from the people and world around us. Using the skills of careful observation, we will reengage to find wonder in the everyday, develop critical thinking and connections through nature and natural childhood experiences, collaborate with others to promote constructive relationships and recenter our mindsets to include the beautiful world around us.
Facilitator: Lauren Rankel
Audience: Nursery Teachers, Pre-K Teachers, Grades K-2 Teachers
Format: Interactive, Hands-On
CTLE for those maintaining NYS Professional Certification