Early Childhood Track - Workshops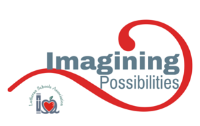 Registration is now open!
EC2C- Beautiful Stuff: Learning with Found Materials
In this workshop you will participate in and learn how to use random, miscellaneous and found items as teaching tools in early childhood classrooms. We will look at how these loose parts can be used for everything from imaginative and sensory play to math and reading development.
Facilitator: Nicole Roccaro
Audience: Toddler Teachers, Nursery Teachers, Pre-K Teachers, Grades K-2 Teachers
Format: Discussion-based, Hands-On
CTLE for those maintaining NYS Professional Certification