Early Childhood Track - Workshops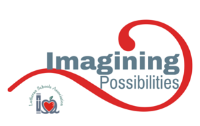 Registration is now open!
EC2F -Inclusionary Practices: Supporting Teachers and Parents in Imagining Possibilities for Children
This workshop will discuss how inclusion supports children with and without disabilities in social, linguistic, and cognitive development. Ideas for developing inclusionary opportunities within the classroom and at home will be discussed.
Facilitator: Laurie DeBos & Stephanie Squires
Audience: Toddler Teachers, Nursery Teachers, Pre-K Teachers, Grades K-2 Teachers
Format: 
CTLE for those maintaining NYS Professional Certification