Elementary & Secondary Track - Workshops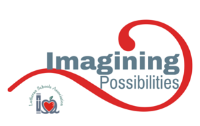 Registration is now open!
ES1A-Assisting Your Students with Anxiety and Anger
This presentation will help teachers and other school professionals to identify anxiety in students and understand how to best assist them. It will also provide an understanding of what is happening neurologically with anxious or angry students and provide tools to help them manage these emotions. Attendees will leave with information that they can readily apply not just at school, but in their personal lives as well.
Facilitator: Catherine Fuselier Price
Audience: Grades K-2 Teachers, Grades 3-5 Teachers, Grades 6-8 Teachers, Administrators, I believe this information is valuable for anyone with a family.
Format: Lecture (Sit and Get), Tangible Take-Away
CTLE for those maintaining NYS Professional Certification