Elementary & Secondary Track - Workshops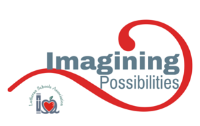 Registration is now open!
ES1C-Create Your Own Mobile App!
Have you ever thought to yourself, "there should be an app for that?" Well, with AppInventor, YOU can create the next big app!
AppInventor can be used with many subjects. It is really only limited to your imagination!
Facilitator: Christine Dragos
Audience: Grades 6-8 Teachers, Grades 9-12 Teachers, Teachers of Social Studies, Teachers of Science, Teachers of Music, Arts, etc.
Format: Interactive, Hands-On, Tangible Take-Away
CTLE for those maintaining NYS Professional Certification