Elementary & Secondary Track - Workshops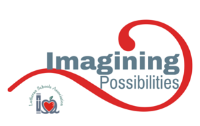 Registration is now open!
ES1F- Engaging Presentations
Do you have students that present using Powerpoint in your class? Or do you yourself get tired of your boring slides? Learn to create an engaging presentation and teach your students to do the same! "Ignite" is a new format to presentations that will "ignite" your topics/lessons.
Facilitator: Chelsea Holcombe and Christina Raiti
Audience: Grades 6-8 Teachers, Grades 9-12 Teachers, Teachers of English Language Arts/Reading, Teachers of Math, Teachers of Social Studies, Teachers of Science, Teachers of Music, Arts, etc., Teachers of Physical Education, Administrators, Pastors, Board Members
Format: Discussion-based, Interactive, Hands-On
CTLE for those maintaining NYS Professional Certification