Elementary & Secondary Track - Workshops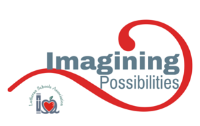 Registration is now open!
ES1G-Strategies to Support Culturally and Linguistically Diverse Students
In New York City and in many schools around the state, there is a growing population of students who speak a language other than English as their first language. In this workshop, we will explore practical ways to support ELs during literacy instruction and preempt difficulties later on all while embracing students' culture and linguistic diversity.
Facilitator: Beth Carr
Audience: Grades K-2 Teachers
Format: Lecture (Sit and Get), Discussion-based
CTLE for those maintaining NYS Professional Certification