Elementary & Secondary Track - Workshops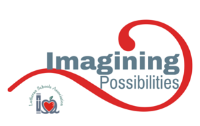 Registration is now open!
ES2A- Imagine a bully-free zone
During this session we will explore the root causes of bullying. We will look at historical bullies and explore our own similarity to them, looking at our own potential to harm others. We will end by discovering opportunities we have to teach our students how to respect all of God's created people.
Facilitator: Deborah Carter
Audience: Grades K-2 Teachers, Grades 3-5 Teachers, Grades 6-8 Teachers, Grades 9-12 Teachers
Format: Discussion-based
CTLE for those maintaining NYS Professional Certification