Elementary & Secondary Track - Workshops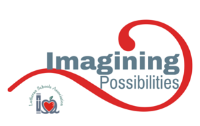 Registration is now open!
ES2E-Keeping Jesus In Everything: Faith Integration in the Middle and High School Classroom
As Lutheran schools we have the privilege of proclaiming Jesus Christ and pointing to God in everything we do. It is easy for that opportunity to get lost in the routine of content, testing, etc. Join as together we share, strategize, list, and publish strategies for keeping Jesus in everything, for our benefit as well as for the benefit of other Lutheran schools.
Facilitator: David Black
Audience: Grades 6-8 Teachers, Grades 9-12 Teachers, Teachers of English Language Arts/Reading, Teachers of Math, Teachers of Social Studies, Teachers of Science, Teachers of Music, Arts, etc., Teachers of Physical Education, Administrators
Format: Discussion-based, Interactive, Tangible Take-Away
CTLE for those maintaining NYS Professional Certification