Elementary & Secondary Track - Workshops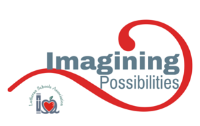 Registration is now open!
ES2G-Close Reading Strategies
Comprehension occurs when readers actively engage with texts, but what does that really mean? This workshop will give teachers strategies to implement to support reading texts in ways that actively engage readers of all abilities and ultimately build deeper comprehension.
Facilitator: Beth Carr
Audience: Grades 3-5 Teachers, Grades 6-8 Teachers, Teachers of English Language Arts/Reading
Format: Lecture (Sit and Get), Discussion-based
CTLE for those maintaining NYS Professional Certification