Elementary & Secondary Track - Workshops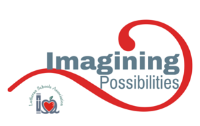 Registration is now open!
ES2H-Keep it Kinesthetic 2: Enriching the Curriculum Through Movement
This workshop is designed to demonstrate how movement can be incorporated as an enhancement for interdisciplinary studies. The workshop will be a simulation of activities that we have found to be successful for this age level. Although this workshop was offered in 2017, new ideas have been added for 2018. Come join the fun and be prepared to get moving!
Facilitator: Laura Callahan and Melissa Essigman
Audience: Grades 3-5 Teachers, Grades 6-8 Teachers
Format: Interactive
CTLE for those maintaining NYS Professional Certification