Elementary & Secondary Track - Workshops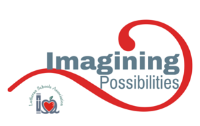 Registration is now open!
ES2I-iTech Usage Concerns and Strategies for Teachers and Families
Learn about recent research on the overuse of internet technology and its neurological, social, and emotional impact. Internet Addiction is being considered by the American Psychological Association as a diagnosable disorder pending further research. We will also be discussing strategies for keeping iTech usage healthy.
Facilitator: Catherine Fuselier Price
Audience: 
Format: 
CTLE for those maintaining NYS Professional Certification