Elementary & Secondary Track - Workshops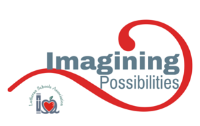 Registration is now open!
ES2J-EVERYTHING YOU WANTED TO KNOW ABOUT ADHD IN ONE HOUR!
The workshop will focus on the Characteristics, the identification of and intervention for students with ADHD.
Participants will leave the workshop with specific interventions they can use in their classrooms.
Facilitator: Dr.Barry Edwards McNamara
Audience: Grades K-2 Teachers, Grades 3-5 Teachers, Grades 6-8 Teachers, Grades 9-12 Teachers, Teachers of English Language Arts/Reading, Teachers of Math, Teachers of Social Studies, Teachers of Science, Teachers of Music, Arts, etc., Teachers of Physical Education, Administrators
Format: Lecture (Sit and Get), Discussion-based, Interactive
CTLE for those maintaining NYS Professional Certification