Early Childhood Track - Workshops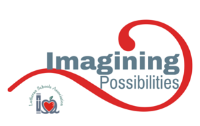 Registration has now ended. See you on Friday, November 4!
EC1A - Helping Preschoolers Cope with Anxiety
Description: Cara seemed to be extra sensitive from the time she was an infant. Each transition was emotionally challenging for her (and her parents) including bedtime, going to school and doctor visits. Her parents thought this would improve as she got older but Cara's anxiety seemed to increase. Nursery teachers share concerns. Cara's family and teachers do not know what to do. Anxiety is an emotion experienced by all children at some point in their lives. When this feeling begins to take over, sapping strength and energy from daily life, it becomes a problem which needs to be addressed. This seminar will address symptoms of childhood anxiety; ways to know when anxiety is becoming an issue; and some coping mechanisms to help a child, teacher, and parent deal with anxiety. Questions are welcome.
Facilitator: Jeanne Ginsberg
Audience: Nursery Teachers, Pre-K Teachers, Preschool Teaching Assistants
Format: Lecture (Sit and Get), Discussion-based
CTLE for those maintaining NYS Professional Certification
OCFS Training Area(s): 1 (Principles of Childhood Development), 3 (child care program development)