Early Childhood Track - Workshops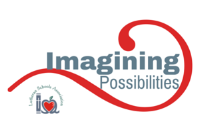 Registration has now ended. See you on Friday, November 4!
EC1B - Teaching Mathematics with Movement
This workshop teaches childcare professionals how to help your preschool students develop an understanding of mathematics, preparing them for kindergarten through a variety of fun and active group games. These games target spatial concepts, sequencing, patterns, sorting, shapes, addition and subtraction as well as number recognition. The activities are easy to learn and fun to implement and participants will leave the workshop with exciting new ways to teach math in their classrooms.
Facilitator: Monica Levy
Audience: Teachers of Toddlers, Nursery, Pre-K, Math and Physical Education, Preschool Teaching Assistants
Format: Discussion-based, Interactive, Hands-On, Tangible Take-Away
CTLE for those maintaining NYS Professional Certification
OCFS Training Area(s): 1 (principles of childhood development)