Early Childhood Track - Workshops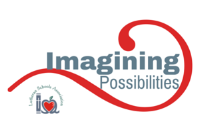 Registration has now ended. See you on Friday, November 4!
EC1C - Strategies for Effective Engagement of English Langauge and Dual Language Learners and their Families in Early Childhood Classrooms
The size of the immigrant population has more than quadrupled in the past 4 decades, further diversifying our schools. Within this workshop, teachers will explore ways of effectively engaging English Language and Dual Language Learners in early childhood classrooms, as well as explore ways of effectively collaborating with diverse families. The workshop will be hands-on, interactive, and pragmatic, focusing on strategies that teachers can then implement into their classrooms.
Facilitator: Joanna Maulbeck
Audience: Toddler Teachers, Nursery Teachers, Pre-K Teachers, Grades K-2 Teachers
Format: Interactive, Tangible Take-Away
CTLE for those maintaining NYS Professional Certification
OCFS Training Area(s): 1 (principles of child development), 3 (child care program development), 4 (safety and security procedures)