Early Childhood Track - Workshops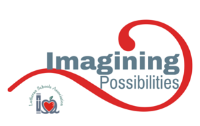 Registration has now ended. See you on Friday, November 4!
EC1E - CHRIST in The Preschool
Participants in this workshop will discover how easy it is to get comfortable with teaching the faith to the littlest learners. Even if you have not been trained in bringing Christ in to the classroom, you will find that all you need to do is believe, relax, and have some fun! Wish you had more chapel at your preschool? Learn how directors and teachers can easily create a worshipful experience with or without your pastor. Just like when you first stepped into your first teaching position, learn how to step into leading chapel, quickly gaining confidence as you learn a simple routine. No curriculum? You'll be introduced to "O Come Let Us Worship" and see how to align a worship experience with some "Jesus Time" and a Chapel Center in the classroom. With Old Testament and New Testament favorites, the stories easily come alive with a good children's Bible, some props, and "actors;" throw in a few simple songs and prayers and you are ready to provide an experience packed with energy and the message that we are all God's beloved children.
Facilitator: Judy Hinsch
Audience: Teachers from Infants to Pre-K, Administrators, Preschool Teaching Assistants, Pastors, and Board Members
Format: Lecture (Sit and Get), Discussion-based, Interactive