Early Childhood Track - Workshops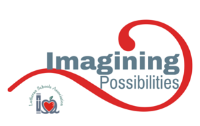 Registration has now ended. See you on Friday, November 4!
EC1F - Engaging with the Elements: Say "Yes" to Outdoor Play Everyday
"Should we let the children play outside in the rain/mud/snow?" If this question sounds familiar, then this session is for you! While most of us are aware of the importance of outdoor play and take our children outside when the weather is good, we often hesitate to play outside when it is rainy, muddy, or snowy out. In this interactive session, participants will share their own views on outdoor play and their own school's outdoor play policy. We will then think together about the possibility of outdoor play policies that allow for greater engagement with the elements—rain and snow—that often lead us to stay indoors. We will explore the research base for rain-or-shine outdoor play, talk about how to get parents and teachers on board with a rain-or-shine outdoor play policy, and view examples of outdoor classrooms and gear appropriate for rain-or-shine play. This session is appropriate for early childhood teachers or administrators who are interested in expanding outdoor play opportunities at their school.
Facilitator: Bethany Wilinski
Audience: Teachers of Infants to Pre-K, Administrators, Preschool Teaching Assistants
Format: Discussion-based, Interactive
CTLE for those maintaining NYS Professional Certification
OCFS Training Area(s): 1 (principles of childhood development), 4 (safety and security procedures)