Early Childhood Track - Workshops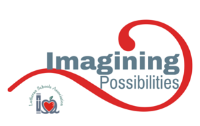 Registration has now ended. See you on Friday, November 4!
EC1H - The Value of Play
Play is essential to a quality learning environment. It is a tool that when purposefully and intentionally provided, can engage the minds and bodies of young learners. One of the greatest challenges we face is the educating parents and caregivers of the value of play. In this workshop you will learn how to articulate and justify the benefits of play based learning and new ways of providing play. This will be an interactive workshop with many opportunities to share and discuss.
Facilitator: Cory Newman
Audience: Teachers for Infants through Pre-K, Administrators, Preschool Teaching Assistants
Format:Discussion-based, Interactive
CTLE for those maintaining NYS Professional Certification
OCFS Training Area(s): 1 (principles of childhood development)