Early Childhood Track - Workshops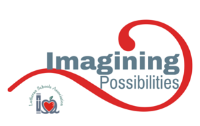 Registration has now ended. See you on Friday, November 4!
EC1I - Picking up the Pieces - Fine Motor Activities and Assessment in the Early Childhood Classroom
Are you looking for some new ways to improve fine motor skills in your Generation Z students? Then this is the workshop for you! We will share ideas about baseline assessments, how to build fine motor skill work into any thematic unit, and how to engage students in both directed and discovery activities that will strengthen them from the recesses of their brains to the tips of their fingers! Get ready to get a little messy, have some fun, and leave with a smile and great ideas for your students.
Facilitator: Michelle Tween
Audience: Nursery Teachers, Pre-K Teachers, Preschool Teaching Assistants
Format: Discussion-based, Interactive, Hands-On, Tangible Take-Away
CTLE for those maintaining NYS Professional Certification
OCFS Training Area(s): 1 (principles of childhood development), 3 (child care program development)