Early Childhood Track - Workshops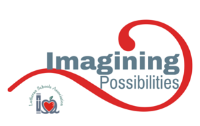 Registration has now ended. See you on Friday, November 4!
EC1J - Preschool Learning Centers by Design
Remember the day when you came home energized because your students were enthusiastic and on task the entire day and your lesson was a great success? Chances are it wasn't the phases of the moon or a lack of sweets that caused the success, it was a great lesson plan! In this workshop teachers will be ensuring that everyday has that same effect on students by exploring ways to enhance planning and classroom experiences for increased student engagement, academic rigor, and fun! In this workshop teachers will be learning and sharing knowledge about Enduring Understandings, Anchor Learning Experiences and Higher Order Questions related to texts, and development of Learning Centers for sustained play and purpose.
Facilitator: Michelle Marino
Audience:Nursery Teachers, Pre-K Teachers, Administrators, Preschool Teaching Assistants
Format: Interactive
CTLE for those maintaining NYS Professional Certification
OCFS Training Area(s): 1 (principles of childhood development), 3 (child care program development)