Early Childhood Track - Workshops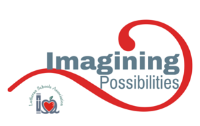 Registration has now ended. See you on Friday, November 4!
EC1K - How to Captivate and Engage Constituents with Your Website
Everything you do as a school leads people back to your website. It is the center of your marketing universe and the home base of your brand. Does your website captivate and engage people or is it merely an online brochure with a few photos and a mission statement? In this session, we will share more than a decade of focus group research that reveals:
• The 3 biggest mistakes schools and organizations make with their website.
• The 4 attributes of an engaging web presence.
• 3 proven methods for promoting your website.
• The 5 required elements of an engaging website.
• Real-world examples of nonprofit organizations that have mastered their online presence.
Facilitator: Dana Ostomel
Audience: Administrators, Administrative Assistants, Pastors, Board Members
Format: Lecture (Sit and Get), Discussion-based, Interactive, Tangible Take-Away