Early Childhood Track - Workshops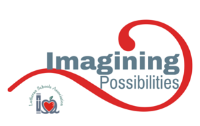 Registration has now ended. See you on Friday, November 4!
EC1L - Roadblocks in Communication
This session is designed to help improve the educators listening and communication skills. Learning to be a more effective communicator not only helps classroom management, but also conversations with parents and administrators. Learn how to create effective dialogue and be aware of what gets in the way of delivering the message you want.
Facilitator: Elizabeth Geiling
Audience: All Early Childhood Teachers, Administrators, Administrative Assistants, Preschool Teaching Assistants, Pastors, Board Members
Format: Lecture (Sit and Get), Discussion-based, Interactive
CTLE for those maintaining NYS Professional Certification
OCFS Training Area(s): 3 (child care program development), 4 (safety and security procedures)