Early Childhood Track - Workshops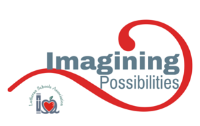 Registration has now ended. See you on Friday, November 4!
EC2D - Early Childhood Faith Development
Jesus said, "Let the little children come to me and do not hinder them for to such belongs the Kingdom of Heaven. (Matthew 19:14 ESV) As Christian teachers, our greatest calling is to bring little children to the feet of our loving Savior so they might have faith in His death and resurrection. We know that saving faith comes through the power of the Holy Spirit, but what can we do to nurture that faith in our classrooms? What best practices can we use to support the developing faith of our students? This workshop will define the stages of faith development in children. You will learn how to establish a "Culture of Grace" in your classroom that will serve as the foundation for all your faith based curriculum. Hands-on faith development activities and experiences will be shared as you learn to go beyond the "Content" of your curriculum materials and reach the hearts of your students.
Facilitators: Gary and Kathy Dresser
Audience: Infant, Toddler, Nursery and Pre-K Teachers, Preschool Teaching Assistants
Format: Lecture (Sit and Get)