Early Childhood Track - Workshops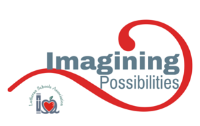 Registration has now ended. See you on Friday, November 4!
EC2E - Using a Tiered RTI Model with Preschool Children with Challenging Behaviors
This presentation provides guidelines for teachers working with young children with challenging behaviors, especially those behaviors that prevent social-emotional development. We will present a three-tiered approach to providing needed supports to children and will describe the differences among the three levels of approaches. In addition, we will discuss ways in which behaviors may be considered and assessed. In this presentation, we will provide opportunities for participants to respond to actual case children and the interventions used. Finally, considerations and resources for families and teachers will be disseminated.
Facilitators: Stephanie Squires and EunYoung Jung
Audience: Nursery, Pre-K and Grades K-2 Teachers
Format: Discussion-based, Interactive, Hands-On
CTLE for those maintaining NYS Professional Certification
OCFS Training Area(s): 1 (principles of childhood development)