Early Childhood Track - Workshops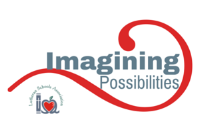 Registration has now ended. See you on Friday, November 4!
EC2H - Who, me? A Preschool Director?
Is it time you see yourself moving into a leadership role? Have you stepped in and feel a little overwhelmed? This workshop will look at discovering your leadership potential and what priorities you must have as you transition into the role. We will work through case studies that features richly complex, everyday challenges facing early childhood program directors and take a close look at a leaders responsibilities. You have the skills, let's put them to good use.
Facilitator: Cory Newman
Audience: All
Format: Discussion-based, Interactive