Early Childhood Track - Workshops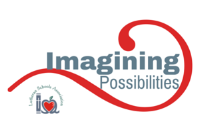 Registration has now ended. See you on Friday, November 4!
EC2I - Strategies for Preschool Teachers: Engaging, Educating, and Establishing a Positive Classroom Culture through Music, Movement, and Art
This workshop provides preschool teachers with an opportunity to explore how to effectively teach through the arts, including music and movement. Teachers will specifically explore how to teach content (such as literacy skills) using a creative approach, as well as how to engage students, and infuse music into the classroom to establish a peaceful, organized, and efficient culture and atmosphere. Various strategies will be introduced through a hands-on approach, giving teachers a chance to practice the strategies before considering taking them back to their own classrooms.
Facilitator: Joanna Maulbeck
Audience: Toddler, Nursery, and Pre-K Teachers, and Teaching Assistants
Format: Discussion-based, Interactive
CTLE for those maintaining NYS Professional Certification
OCFS Training Area(s): 1 (principles of childhood development), 3 (child care program development)