Early Childhood Track - Workshops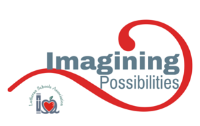 Registration has now ended. See you on Friday, November 4!
EC3A - Teacher and Parent: Strategies for Building a Partnership and Sharing Concerns (Part II)
As an educator, you may have concerns about a child, thinking "How do I help this child and tell the parents that their child may be at risk of having developmental delays? What if the parent disagrees with my recommendations and will not acknowledge my concerns? How can I build a productive partnership to help the child be the best he can be?" In Part 1, we will discuss the definition of a red flag behavior and universal red flag behaviors; recognizing a child at risk of developmental delay; the evaluation process; gathering documentation. With the presentation of a case history, you will be challenged to decide if a child requires an evaluation. In Part II, we will discuss specific strategies for conveying a difficult message to a parent. Through role-playing, you will experience how to build a strong partnership for the benefit of the parent, teacher and child. Be sure you've signed up for Part 1!
Facilitator: Andie Zukerman
Audience: Nursery and Pre-K Teachers, Preschool Teaching Assistants
Format: Lecture (Sit and Get), Discussion-based, Interactive
CTLE for those maintaining NYS Professional Certification
OCFS Training Area(s): 1 (principles of childhood development); 4 (safety and security procedures)