Early Childhood Track - Workshops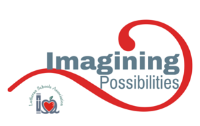 Registration has now ended. See you on Friday, November 4!
EC3B - Science and Art with Eric Carle (Part II)
Educators have been using these books as a jumping off point for art projects as well as science exploration for many years and this workshop will help teachers focus on how the books span both disciplines. Through compelling visuals, spirited discussion as well as creative art projects, you will discover why these books are the perfect way to encourage creative thinking while learning about nature, the world around us and ourselves. Be sure to sign up for Part 1 (EC2B).
Facilitator: Monica Levy
Audience: Toddler, Nursery and Pre-K Teachers, Teachers of English Language Arts/Reading, Science, Music, Arts; and Preschool Teaching Assistants
Format: Lecture (Sit and Get), Discussion-based, Interactive, Hands-On, Tangible Take-Away
CTLE for those maintaining NYS Professional Certification
OCFS Training Area(s): 1 (principles of childhood development), 3 (child care program development)