Early Childhood Track - Workshops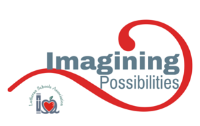 Registration has now ended. See you on Friday, November 4!
EC3G - Simple Nutrition for Church Workers
This is a primer on very simple and practical ways to improve your diet and how big an impact diet makes on performance and emotional health (specific examples included). The information will come from a medical lay person's perspective; the pros are necessary but we have to be actively engaged in our own health journey for best results. Guidelines will be provided that make decision making simpler and more sustainable and result in a healthier diet.
Facilitator: Mark Schoepp
Audience: All
Format: Lecture (Sit and Get), Discussion-based, Interactive