Early Childhood Track - Workshops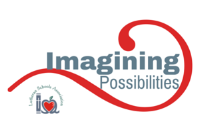 Registration has now ended. See you on Friday, November 4!
EC3J - Beyond Playdough: Part II: Ocean Themed Hand Made Classroom Sensory Materials
This workshop is the second of a two part series. Please sign up for EC2J before participating in this workshop.
The best things in life are homemade--and so is true in the classroom as well! Working from our explorations in the first workshop, participants will have the opportunity to select from a variety of sensory materials to make for their classrooms. From squish bags to discovery bottles, from sand dough to silly putty, the participants in this hands-on workshop will depart with actual sensory activities to use in their classrooms right away.
Sensory explorations are important for young children's overall development physically, cognitively, and social-emotionally. Each of the offered sensory activities encourages the children's explorations into science, literacy, and their sense of wonder about the world. When making goop, the scientific concept of states of matter is brought to life as children ponder the question: is goop a solid or a liquid? When making discovery bottles, we can explore the concepts of buoyancy and density. Most importantly we are engaging the children in active learning, wondering, pondering, and theorizing - essential foundations for life-long learning.
Facilitator: Heather J. Pinedo-Burns
Audience: Infant, Toddler, Nursery, and Pre-K Teachers, Preschool Teaching Assistants
Format: Interactive, Hands-On, Tangible Take-Away
CTLE for those maintaining NYS Professional Certification
OCFS Training Area(s): 1 (principles of childhood development), 3 (child care program development)