Early Childhood Track - Workshops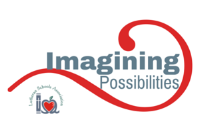 Registration has now ended. See you on Friday, November 4!
EC3K - Cultivating Inquiry: Questions Matter
Why did that happen? What is ___? Why does that matter? Does it matter? Questions are all around us, and starting at an early age, educators have the opportunity to invite curiosity, or, sadly, to limit it. This interactive session will engage participants in considering the way we ask questions, how to plan for engagement through questioning, and how we might encourage students to continue asking questions. Considering the distinction between essential questions and fact-based questions, participants will leave with tips and tools, as well as feedback from other participants. Come ready to roll up your sleeves and craft questions!
Facilitator: Jessica Raba
Audience: All Teachers
Format: Interactive, Discussion-based
CTLE for those maintaining NYS Professional Certification
OCFS Training Area(s): 1 (principles of childhood development)