Early Childhood Track - Workshops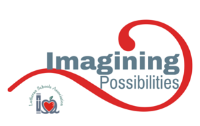 Registration has now ended. See you on Friday, November 4!
EC3L - Children & Nature: Connecting to Our Natural World Both Inside & Outside the Classroom (Repeat Session)
Do you love the change of seasons? Rain on your face? Snowflakes on your tongue? In this technology-driven world, we will discuss why it is so important to have children connect with the natural world and ways in which we can incorporate it into our everyday lives.
Facilitator: Diane Kideris
Audience: Nursery Teachers, Pre-K Teachers
Format: Lecture (Sit and Get), Discussion-based
CTLE for those maintaining NYS Professional Certification
OCFS Training Area(s): 1 (principles of childhood development), 3 (child care program development)