Early Childhood Track - Workshops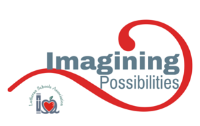 Registration has now ended. See you on Friday, November 4!
EC3M - Tips and Insights for Leading Mission-Minded Innovation in Your School
What does it take to lead innovations and changes that align with and amplify the impact of your school's distinct mission? Based upon his study of over a hundred innovative schools over the last decade, Dr. Bernard Bull, author of Missional Moonshots: Insight & Inspiration in Educational Innovation, will provide a series of practical tips for leading innovation that matters and makes a tangible difference in your school.
Facilitator: Bernard Bull
Audience: Administrators, Board Members
Format: Lecture (Sit and Get), Discussion-based, Interactive
CTLE for those maintaining NYS Professional Certification