Early Childhood Track - Workshops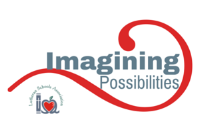 Registration has now ended. See you on Friday, November 4!
EC3N - God Is Great!
Jennie Williamson will lead you on an exciting journey celebrating the opportunities and gifts God has given to each one of us. We will walk back through Bible stories of the past while also recognizing what God is doing for us today. Seeing our lives from God's eyes can bring amazing perspecive to our life and to our ministry.
Facilitator: Jennie Williamson
Audience: All
Format: Interactive