Elementary & Secondary Track - Workshops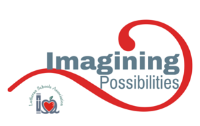 Registration has now ended. See you on November 4!
ES1B - Blending Instruction to Personalize Learning
This workshop will focus on the personalizing for all students through Blended Learning. We will discuss why personalized learning is becoming a popular educational trend, and how Lutheran Schools can use it as a marketing tool. We will also discuss various technology tools and strategies to start personalizing learning at any level, K-12.
Facilitator: Kara Martone
Audience: All teachers, grades 6-12, and Administrators
Format: Lecture (Sit and Get), Discussion-based
CTLE for those maintaining NYS Professional Certification