Elementary & Secondary Track - Workshops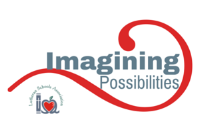 Registration has now ended. See you on November 4!
ES1C - Using Formative Assessement to Drive Instruction
The central idea of formative assessment, or assessment for learning, is that evidence of student learning is used to adjust instruction to better meet student learning needs. In this session we will work on developing usable formative assessment practices using evidence of student learning to adapt teaching and learning to meet immediate learning needs, minute-to-minute and day-by-day. Participants will be able to immediately implement new formative assessment practices in their classroom.
Facilitator: Carol Geddis
Audience: Teachers, grades K-5
Format: Discussion-based, Interactive
CTLE for those maintaining NYS Professional Certification