Elementary & Secondary Track - Workshops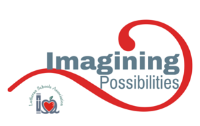 Registration has now ended. See you on November 4!
ES1D - Practical Strategies and Tools for Project Based Learning
Leslie Hatcher and Amy Pederson will share their journey with multi-grade Project Based Learning (PBL). They will describe how their team came up with Driving Questions, how to group students, technology tools, learning outcomes, managing time, and learning curves with PBL. They will provide links to resources and technologies useful for PBL.
Facilitators: Leslie Hatcher and Amy Pederson
Audience: All teachers, grades K-12, Administrators, Administrative Assistants, Pastors, Board Members
Format:Lecture (Sit and Get), Discussion-based, Interactive, Hands-On, Tangible Take-Away
*plan to bring your own device!
CTLE for those maintaining NYS Professional Certification