Elementary & Secondary Track - Workshops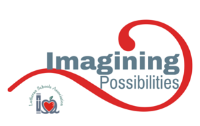 Registration has now ended. See you on November 4!
ES1E - PE and the Cafeteria Driving Academic Excellence
The research is crystal clear: two of the simplest and widely effective ways to boost academics and reduce behavioral issues is through exercise/movement and excellent nutrition. And it works for all ages. We'll provide concrete, real world examples of where this is working, and we'll discuss how to apply it in your settings. With intentionality, this can be an powerful way to differentiate a Lutheran school (many schools are going in the opposite direction) but it also has implications for the church (think Confirmation class, Sunday School, meetings, Bible Classes, etc). The information is useful for anyone who sits at a desk for a living or presents to people who are sitting.
Facilitator: Mark Schoepp
Audience: All
Format: Lecture (Sit and Get), Discussion-based, Interactive