Elementary & Secondary Track - Workshops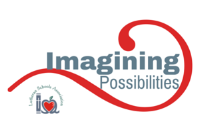 Registration has now ended. See you on November 4!
ES1G - Embracing Formative Assessment Strategies in High School and Middle School
Educators are typically much more likely to use summative assessments to analyze student achievement — measurements such as tests and projects that summarize student learning at the end of a unit. However, formative assessments — short checkpoints for learning throughout a unit — are often better at providing quick learning feedback for both teachers and students. This session will review the power of formative assessments in learning and provide practical strategies, ideas, and tools for making formative check-ins an important part of your classroom.
Facilitator: David Black
Audience: All teachers, grades 6-12, Administrators, Administrative Assistants
Format: Lecture (Sit and Get), Discussion-based
CTLE for those maintaining NYS Professional Certification