Elementary & Secondary Track - Workshops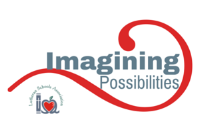 Registration has now ended. See you on November 4!
ES1H - Emotional Literacy: Getting to the Heart of Lutheran Schools
Do you desire to make a lasting impact on the students of your classroom? Research demonstrates that the level of emotional literacy your students possess is positively correlated to academic achievement, faith development, social adjustment and leadership skills. The great news is that emotional literacy can be taught! This workshop introduces participants to the skills and techniques necessary to develop personal, emotional literacy and to teach emotional literacy to students. The workshop gets at the heart of Lutheran Education by providing a window into the "affective" domain of education so often neglected in our schools. Emotional literacy will change your views of student behavior and classroom discipline. It will help promote positive relationships in your classroom, including the strengthening of a relationships with our Savior Jesus Christ. While the overwhelming focus of Common Core draws teachers deeper and deeper into the "content" of education, emotional Literacy enables teachers to address the needs of the "Whole Child" in ways that will impact them for their "Whole Life".
Facilitator: Dr. Gary Dresser
Audience: All
Format: Lecture (Sit and Get)