Elementary & Secondary Track - Workshops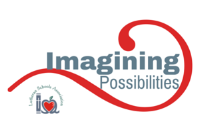 Registration has now ended. See you on November 4!
ES1I - Active Collaborative Transformative Learning and Teaching
Explore ACT thinking, learning, and practice. Project ACT is an Arts Integration approach where students and teachers participate in a creative process that allows them to image, examine, perceive, explore, experiement, develop craft, creat, reflect, assess, revise, and share. Students and teachers integrate new ideas with old, revisit, evaluate and revise, collaborate in a learning community to problem solve and participate in critical thinking for optimal understanding and application.
Facilitator: Dr. Michael McCambridge
Audience: Teachers, grades 3-12
Format: Lecture (Sit and Get), Discussion-based
CTLE for those maintaining NYS Professional Certification