Elementary & Secondary Track - Workshops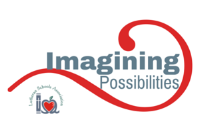 Registration has now ended. See you on November 4!
ES1J - Creating a Culture of Equity and Inclusion
This session will be interactive, built around examination of stories and/or scenarios adapted from experiences people have encountered, based on bias and exclusion.
Participants will:
Recognize the changing demographics of our workplace, city, state and world.
What is your commitment to inclusion,
Identify the breadth of social dynamics (race, ethnicity, gender, age, socioeconomic status, sexual orientation, disability, religion, etc.) that contribute to bias and exclusion,
Learn strategies to address conflict around bias and exclusion and to create safe, inclusive spaces in your environment.

Come and learn how you can be a part of change.
Facilitator: Monique C. Nunes
Audience: All
Format: Lecture (Sit and Get), Hands-On, Tangible Take-Away
CTLE for those maintaining NYS Professional Certification